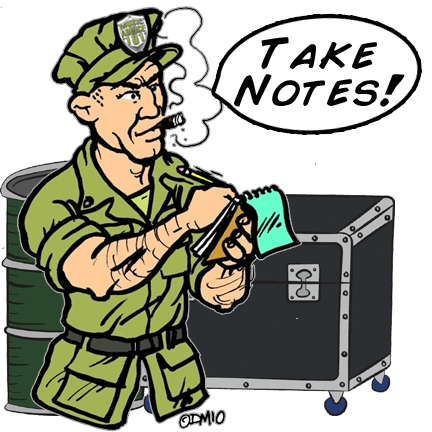 Welcome to MusicAdvice101.com! Becoming a success in the music industry is no easy task. There are many aspects that only experienced professionals can help you address. This is the one-stop shop for all things related to bringing your project to life. With the proper motivation and drive, the Sarge can guide you how to attain a successful career!

Each tutorial is laid out step-by-step so even a zombie could follow the instructions and get his or her musical project out from the underworld and rocking the land of the living in no time. So take notes and be sure to explore 'Sarge Tips" and Ammo Dump for a slew of miscellaneous fun facts that will be extremely helpful and informative for any aspiring artist.
Sarge Tip
This is a Sarge Tip! Packed with additional useful info. Keep an eye out for more of them throughout the site!
MusicAdvice101.com is in collaboration with:
OrlandoBands.com
"Helping to Educate and
Motivate Local Talent"

Local Music Guild
"Empowering Music
Professionals"